DETAIL
«Pairing wine included! Chef's recommendation full course 7800 yen (excluding tax)»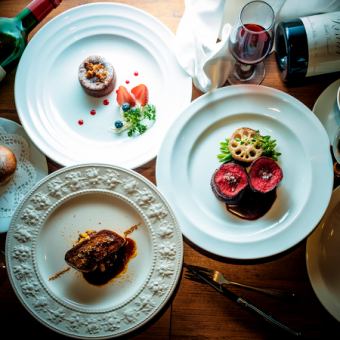 Reservation deadline

Coming to a store until two days before 17 of the desired date
Course with French starred restaurant chef, with wine glasses tailored to each dish of French cuisine "cold appetizer" "hot appetizer" "main".Please enjoy senior sommelier carefully selected wines and marriage of dishes to your heart's content.
Course menu
※ Example of dish content
◆ Today's Amuse
◆ Terrine of Frozen Foie Gras
◆ Puree of hot-sized oysters Puree of broccoli and lemon Marmalade
◆ Ruo tailored truffle and new cow dumpling of the main Akama princess shoulder loin
◆ De-sal Coconut Bran mangae sauce · Maron
※ cold appetizer, hot appetizer, 3glass pairing wine matching the main.
One wine)
White Domaine / Grand Roche Sambri Sauvignon
Red: Lavi Pino Noir
Red: Kaiville Bergerac Telanga
Separately, glass sparkling wine is also available.
2018/03/21 update