DETAIL
«Enjoy by sharing French» 【Party plan with unlimited drinks】 6000 yen (excluding tax)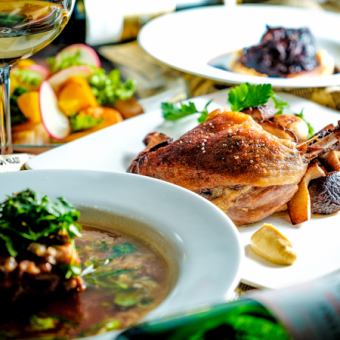 All-you-can-drink available

Red wine, white wine, oolong tea etc.
Reservation deadline

Coming to a store until two days before 17 of the desired date
It is a party menu that you can share with a large number of people based on French, with a free flow of wine, it is very profitable content.
Course menu
※ Cooking example
■ cold
Today's appetizer platter
■ Heated cold plates
Cheese omelette cattle beef meat rague sauce
■ Main plate
Grilled olive pork bone loin
■ Pasta Plate
Cherry shrimp, tomato and broccoli Fujiri
Cooking content will be changed by the day.
* All you can drink such as red wine, white wine, oolong tea
If you are using more than 10 people, please reserve by phone.
We also accept rental for more than 14 people.
Please contact the store for more information.
2018/03/06 update