DETAIL
«Female only» 【Girls' party party plan with unlimited drinks】 6000 yen (tax included)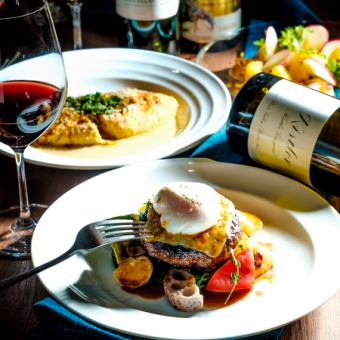 All-you-can-drink available

Red wine, white wine, oolong tea etc.
Reservation deadline

Coming to a store until two days before 17 of the desired date
Party menu for wines based on French, we will offer the best wine at the timing according to your meal.【Mon, Tue, Water】 Only female can enjoy with tax included 6000 yen.
Course menu
In the regular party menu + with sparkling wine for a toast and coffee after dinner service!
※ Cooking example
■ cold dish plate
La France and Brias Savarin, Iberico Chorizo
Roast beef salad
■ Heated cold plates
Cheese omelette cattle beef meat rague sauce
■ Main plate
Grilled olive pork bone loin
■ Pasta Plate
Fujiri of tomato and broccoli
* All you can drink such as red wine, white wine, oolong tea
For use by more than 8 people, for table consultation
We will contact you from our store.
We are available for over 14 people.
Please contact the store for more information.
2018/03/06 update